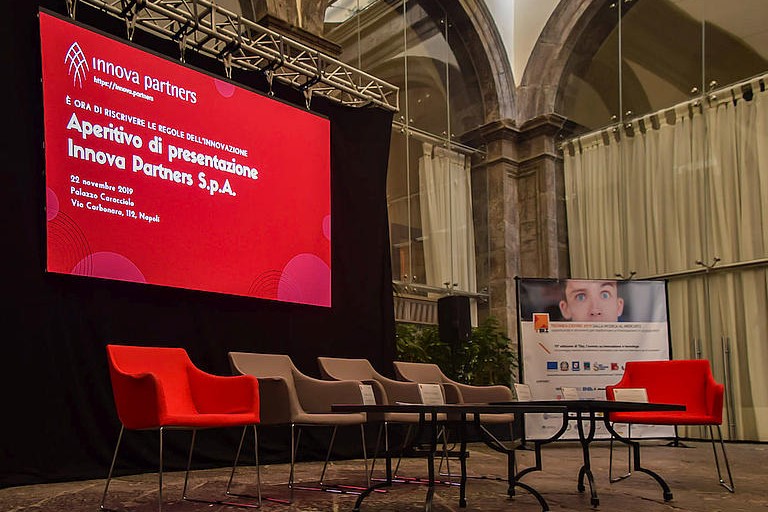 The shareholders of Innova Partners have approved the issue of new shares to continue the corporate development path and co-finance the 2020-2023 Business Plan.
The Assembly decided that the new shares will be offered to investors – both professional and private – through an equity crowdfunding platform. The platform will be chosen from those registered in the ordinary Consob section, therefore under the Consob Regulation on the collection of risk capital through online portals. For this process, Innova Partners has so far been assisted by the advisor Thymos Business & Consulting.
The company proposes itself as an accelerator of innovative technologies in leading sectors such as biotech, new materials, smart transportation, digital manufacturing, robotics, technologies for agriculture and the environment. The business idea is to select the embryo technologies from research world, then apply its own original development process and finally transfer the production license to interested companies. This know-how is formalized in the exclusive Agile Research Framework ™ model, at the end of the first half of 2019, more than fifty intellectual property products are underway.
Innova Partners is an innovative start-up established in the form of a joint-stock company by an enlarged team of shareholders, so much so as to actually represent a "public company" even if not yet listed. Members who have invested in Innova Partners pursue the purposes of Socially Responsible Investing (SRI). The capital is held by highly qualified managers and entrepreneurs both in the academic and industrial fields. Governance is centered on a five-member board of directors that makes use of the support of a technical-scientific committee.